Falvaterra Caves
Falvaterra is a rather small village located in the province of Frosinone about 90 km southeast of Rome.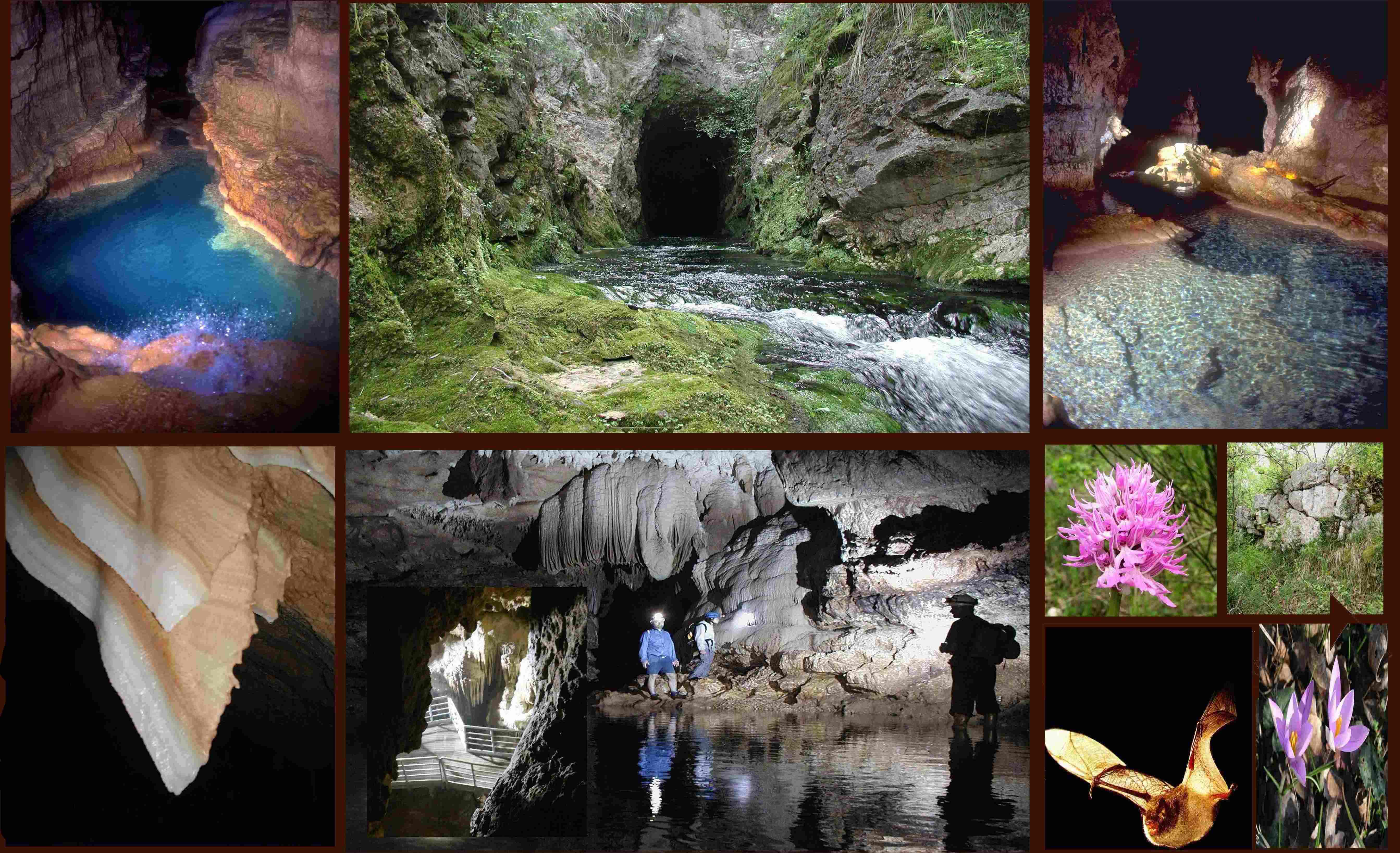 If you have time to visit this town you will definitely want to make the trip and see the Grotte di Falvaterra e Rio Obaco (Falvaterra Caves and Rio Obaco), which is one of nature's wonders. As the result of a constant flow of groundwater against the limestone cliffs of Mount Lamia a beautiful underground cavern has formed. In 2007 this area was recognized as the Natural Monument of the Lazio Region (Monumento Naturale della Regione Lazio).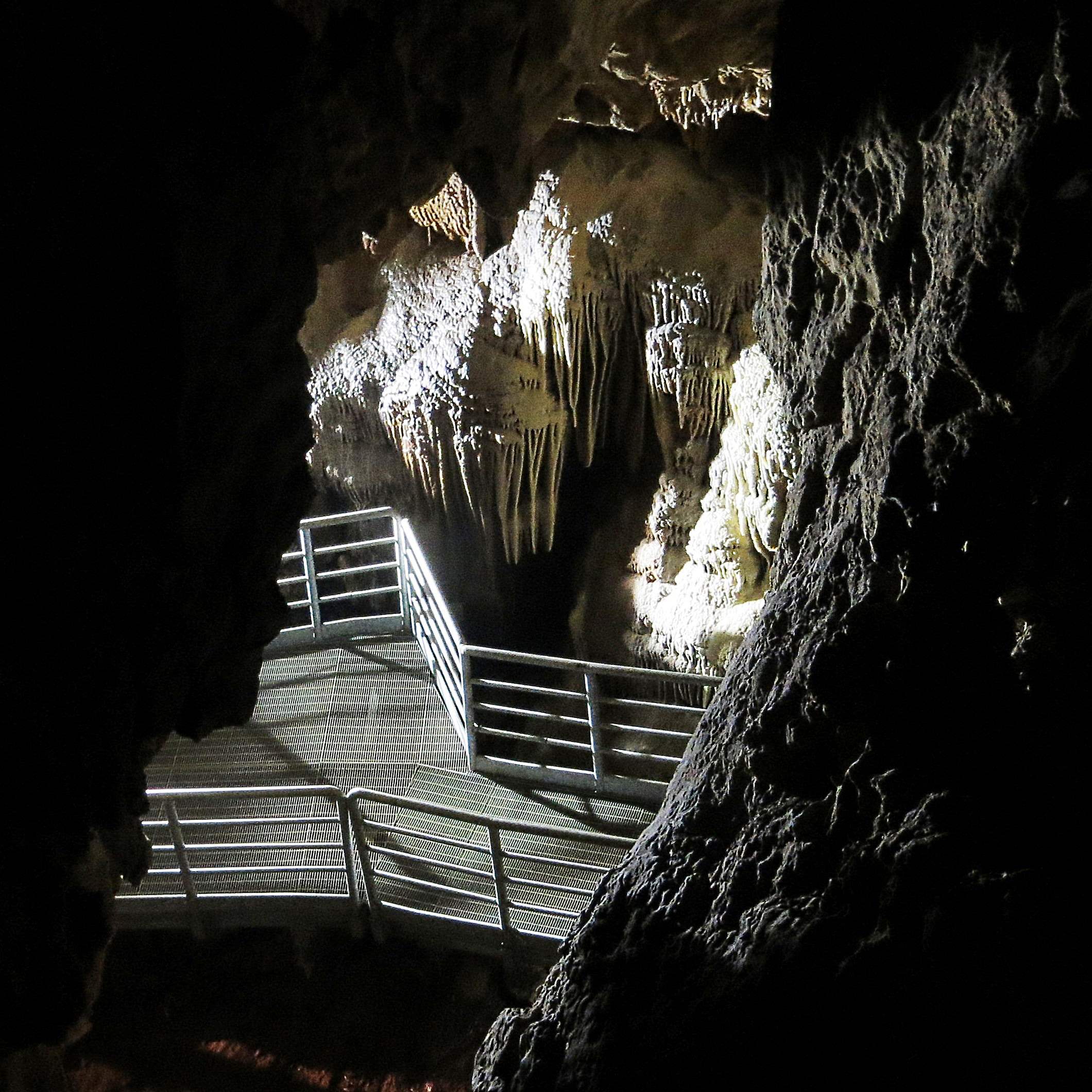 The underground complex is more than 5 km (3 miles) long and it has a river that flows through it creating waterfalls and rapids. As you walk through you will notice that the area is covered with pure white concretions. You will also find stalagmites, stalactites, columns and fossil zones. Yes this cave also has its share of insects including beetles, cave crickets and various species of bats among other cave dwelling insects. With an active river flowing through you will also get to see different types of aquatic life. The underground cavern is connected to the Caves of Pastena which is 2.5km (1.55 miles) away. In the future, they are hoping to offer tours that would start in the caves at Falvaterra and then exit in the caves of Pastena.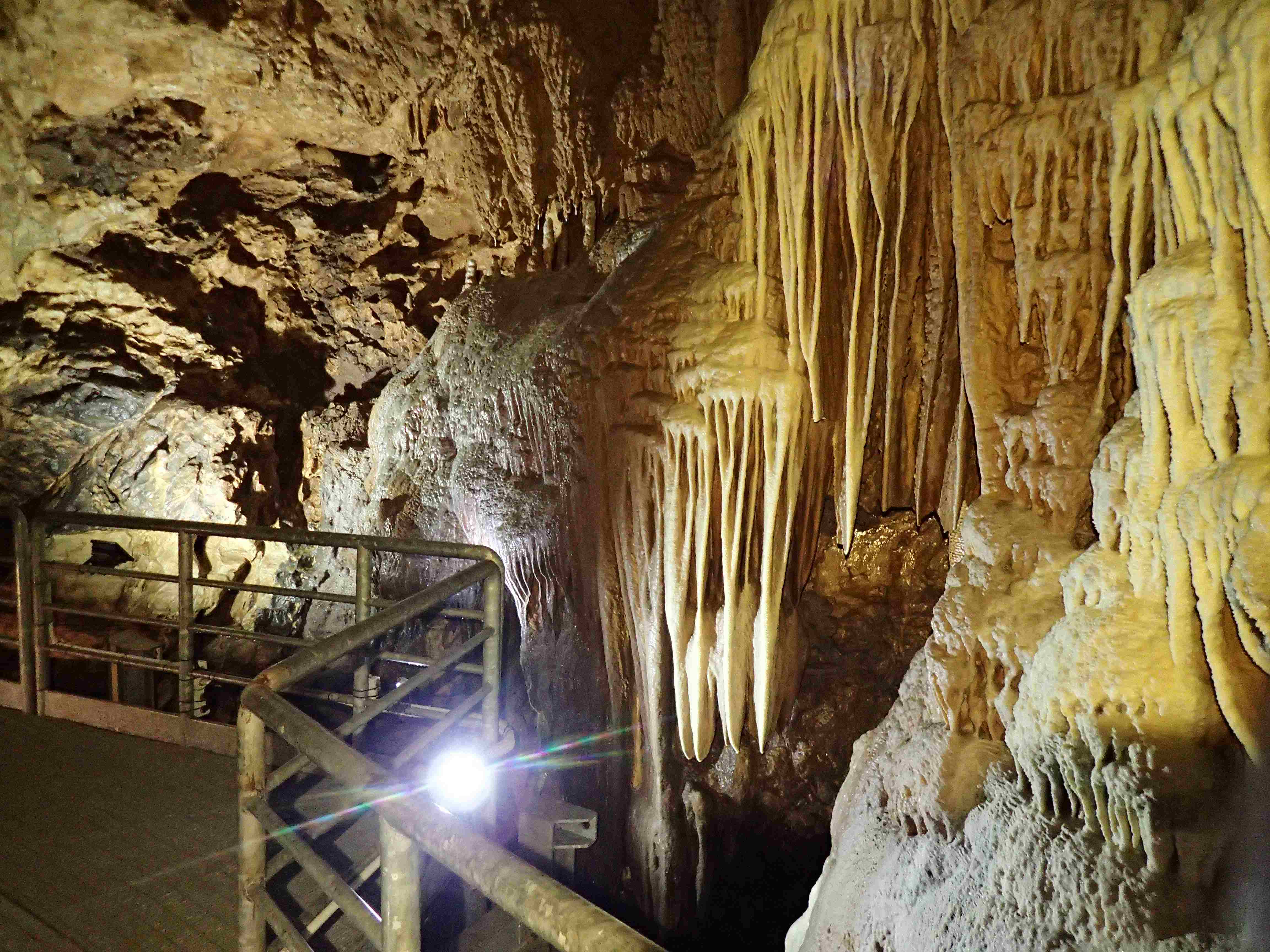 The cave is unique in that it is a great place for casual tourists interested in visiting this natural wonder as well as an excellent place for those who enjoy a more advanced experience like climbing the waterfalls and walking along the walls.
There is more to this area than just the underground complex. Another important feature is the discovery of ancient polygonal walls in Castellone Costa Marione. These system of walls can be dated back to pre-Roman times. The moist Mediterranean environment allows you to enjoy the flora, which consists of many varieties of wild orchids, hornbeam, redbud, ash and willow trees, and fauna indigenous to the area. You also get some breathtaking views of the valley below.
---


Guided Tours Basic

APRIL - SEPTEMBER 2022
Only Weekend
Saturday and Sunday

IN THE SUMMER, IN AUGUST, WE ARE OPEN EVERY DAY

IT IS NOT NECESSARY TO BOOK THE TOURISTIC VISIT
BUT ONLY THE SPELEOTOURISTIC VISIT
Time Touristic Visit

in the morning:
from 10.30 to 13.30

VISIT AT 10:30 - 11.30- 12.30

In the afternoon :

from 15:30 to 18:30

Visit at : 15:30-16:30-17:30



It is possible always to book a visit or speleoturistic visit during the week :
tel. 3336220609
whatzapp 3283413876
email : mngrottedifalvatera@gmail.com




Touristic visit Cost 5 euro - Time of visit : 30-40 minutes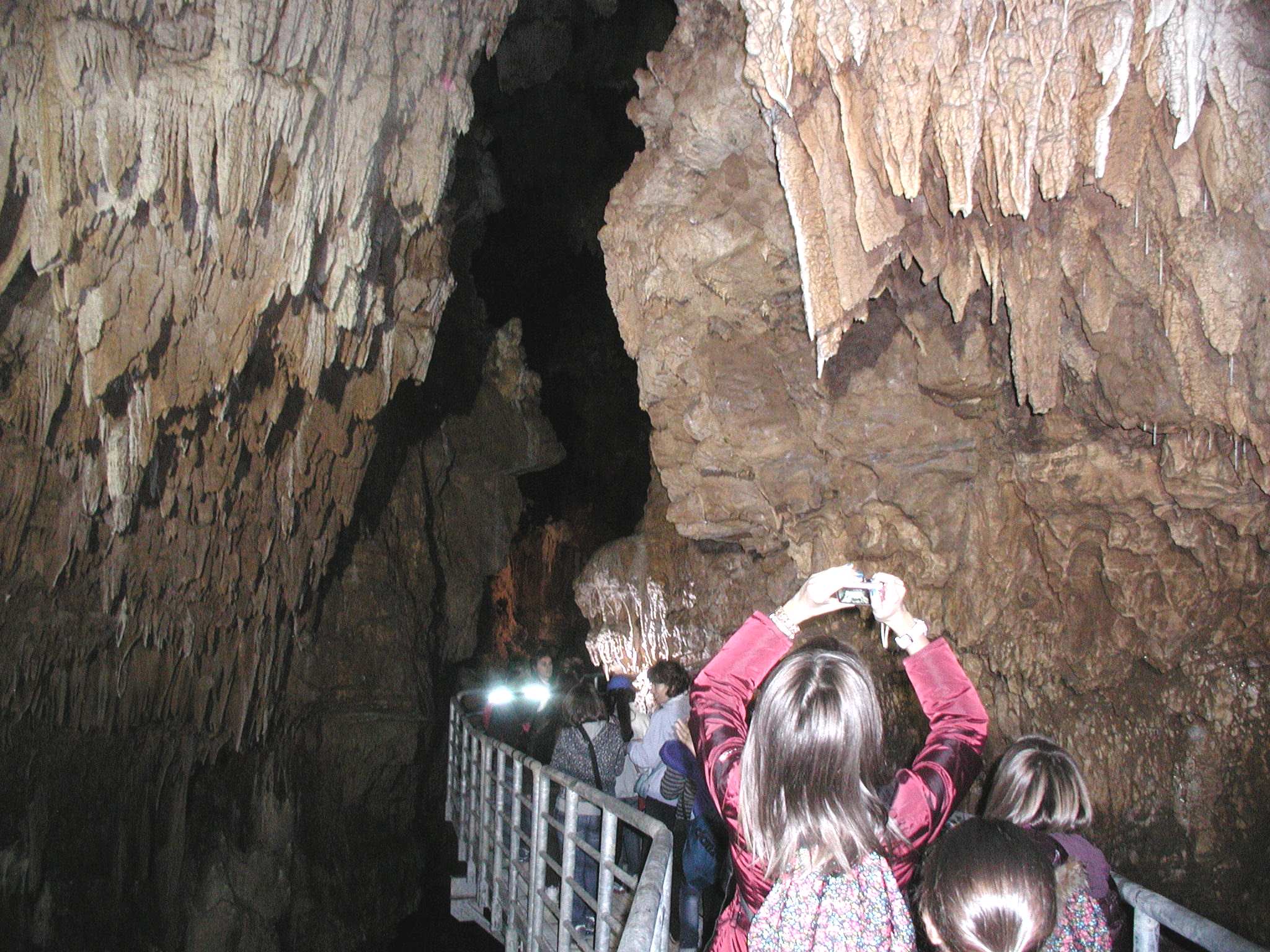 Basic tour of the caves cost 5 EUR per person, which includes a guide, and lasts approximately 30/40 minutes. The tour will take you through the first 250 meters (820 feet) of the cave and due to the low slopes and lack of steps this tour is also handicap accessible.
---
Guided Speleo Tours
It's necessary to book the visit by email : mngrottedifalvatrerra@gmail.com - tel. 3283413876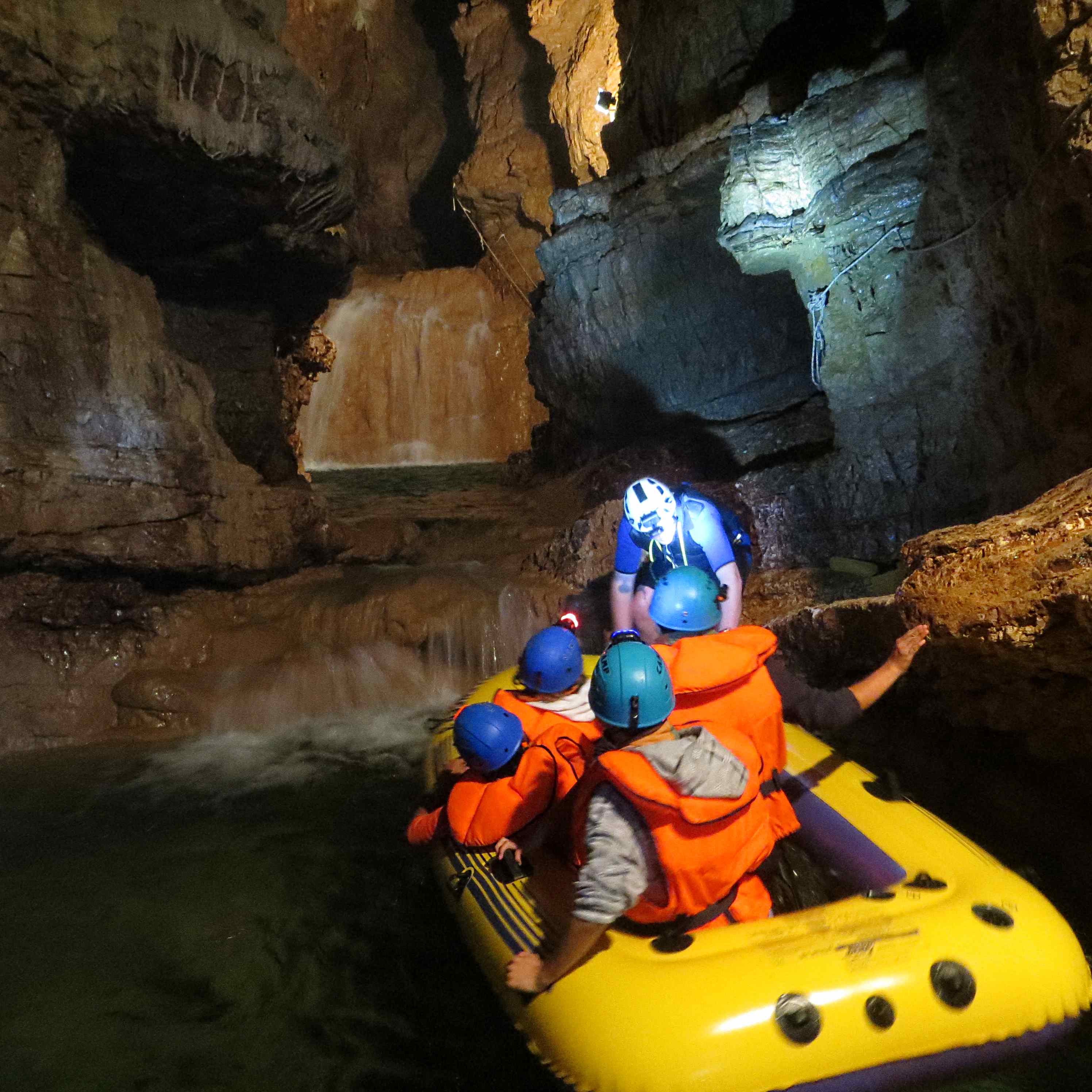 If you like speleotourism and canyoning they offer these tours as well. These tours are more advance and they require you have some athletic ability and are limited to certain times of the year, from the spring to summer, but itís possible also in autumn and winter. These tours will take you through the first 600-1200 meters (1968 - 3937 feet) of the cave.
These tours are guided and we have two different paths :
1) 2 hours ( Path A, Blue, Cost 35 EUR Total with equipment )
2) 3 hours ( Path B, Green, Cost 50 EUR Total with equipment ).
They do ask for a minimum amount of people ( 2 persons) for each tour. For more information you can send an email to : mngrottedifalvaterra@gmail.com or call them directly at 3283413876 or
3453205147.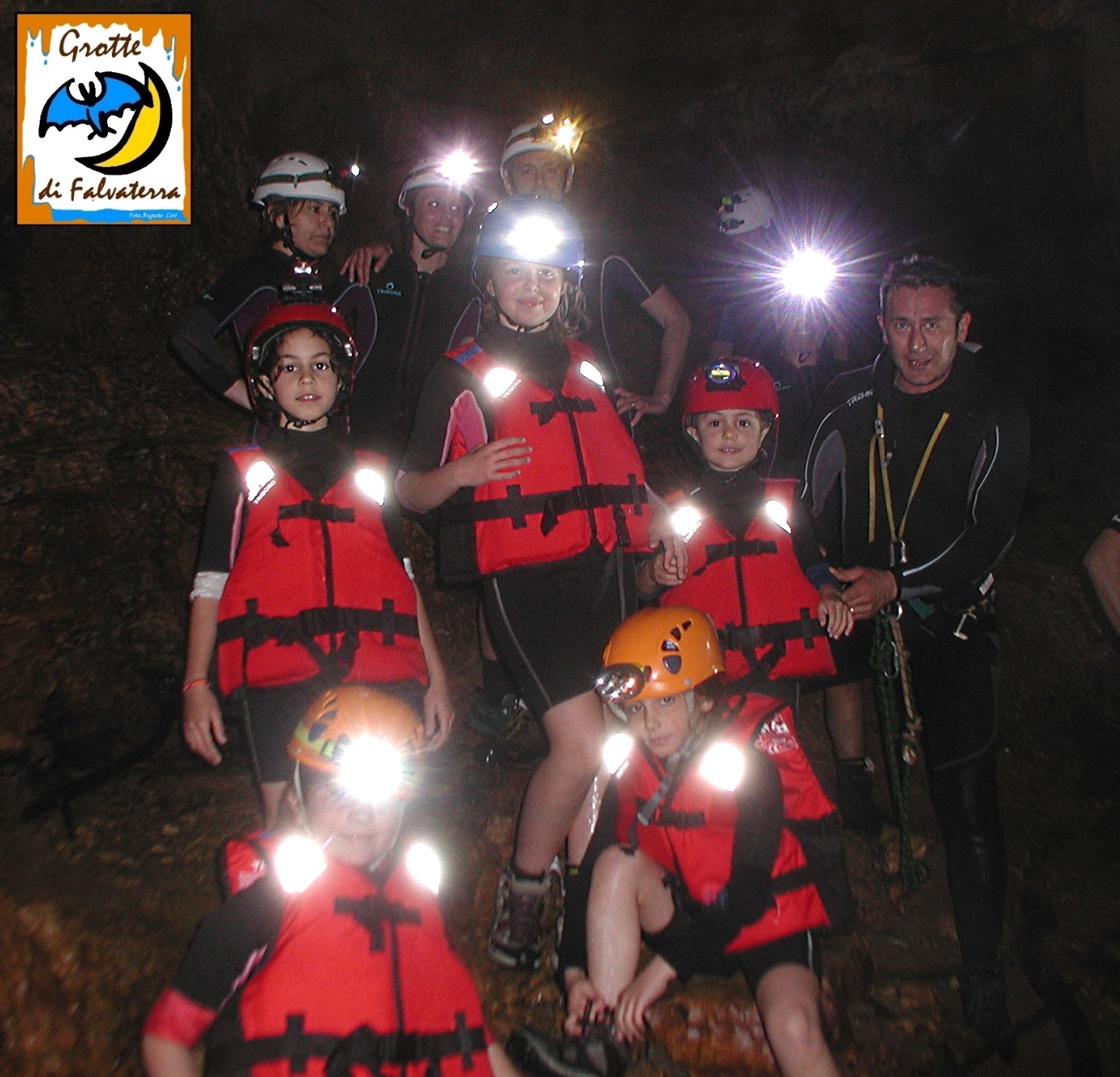 ---
How to Get There
The best way to get to Falvaterra Caves is to get on the A1 autostrade, which goes from Milan to Naples. If you are coming from Rome you want to go south towards Naples and if you are coming from Naples you want to go north to Rome. Once on the A1 you will take the Ceprano exit and follow the signs for Falvaterra Caves, which is approximately 5 km from Ceprano.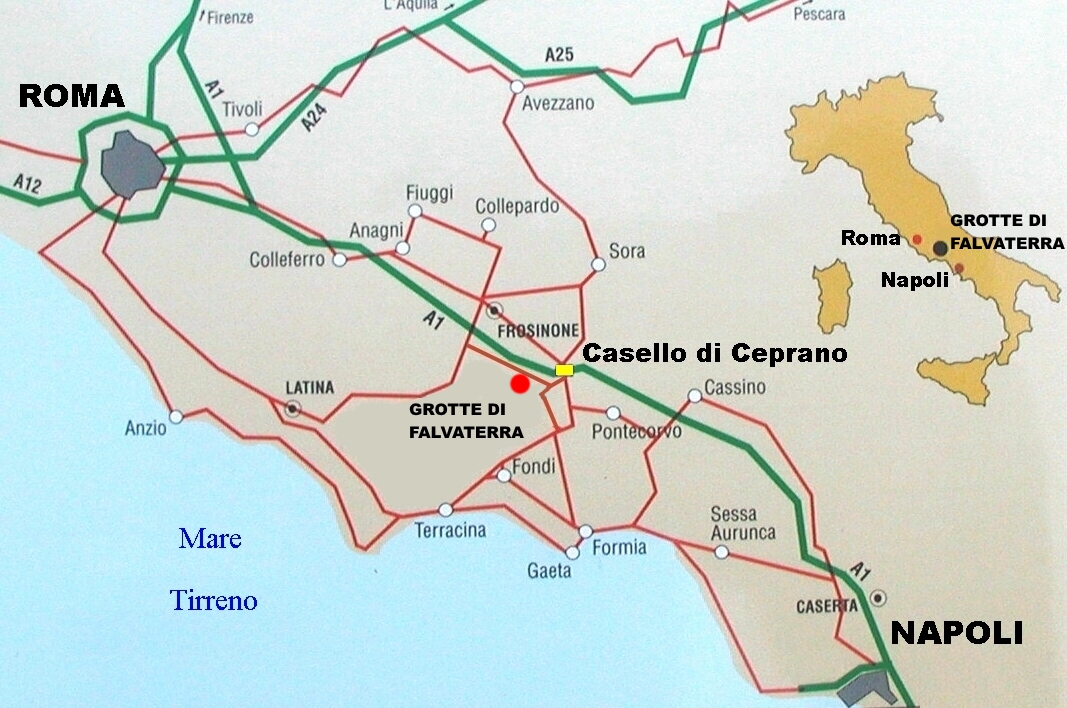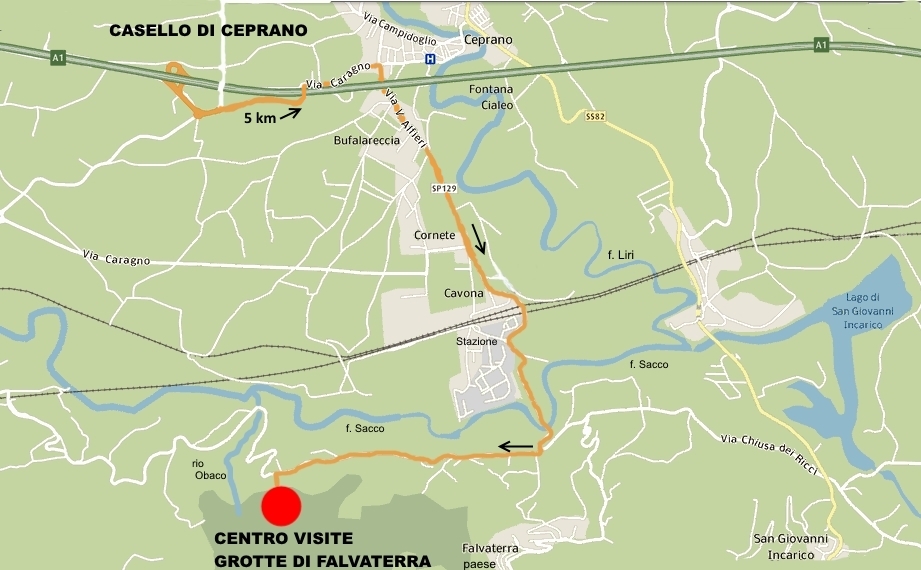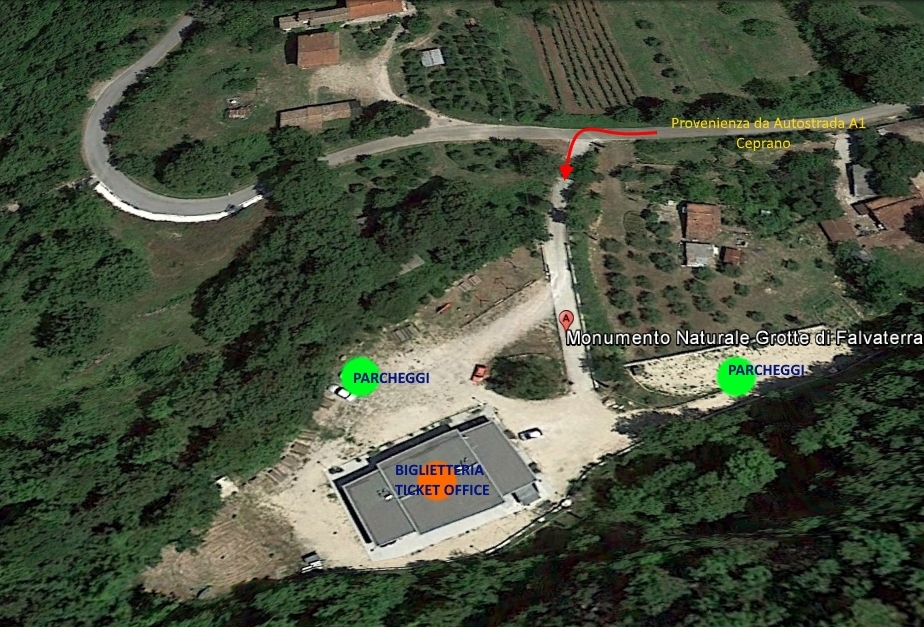 Geographic Coordinates
Latitude : 41.511413 Longitude : 13.498571
---
Where to Stay
If you are looking to spend the evening Falvaterra Relais or Casa Mia are both bed & breakfast places that offer you a chance to enjoy the charm that Falvaterra has to offer. If you prefer a hotel you are going to have to do so at one of the neighboring towns like Ceprano, or a Farm Holiday in Ciociaria itís possible in the Locanda del Ruspante in Castro dei Volsci that offers a charming and welcoming surrounding and it is equipped with che latest amenieties and service ( info@ilruspante.it Ė www.ilruspante.it tel. 39.0775686750-39.335823847)0.